Our team of trained specialists will be there to assist you in all your needs during each and every visit. From medical care to billing inquiries, our team will ensure that you have a confident and comfortable visit.
---
Dr. Howard J. Gelb
,
MD

Howard Jay Gelb, M.D. is a board-certified orthopaedic surgeon specializing in sports medicine and arthroscopic surgery of the knee, shoulder, hip, elbow, wrist and ankle. He has been in private practice in Coral Springs since 1995. He received his undergraduate degree from Cornell University in New York in 1985, graduating top in his class from the College of Agriculture and Life Sciences. Dr. Gelb received his medical degree from the University of Pennsylvania School of Medicine in Philadelphia in 1989.
Read more about Dr. Gelb >>
---

Brandon C. Maisel,
DO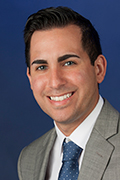 Brandon C. Maisel, D.O. is a non-operative sports medicine physician who completed his Sports Medicine Fellowship at the Andrews Sports Medicine and Orthopaedic Center in Birmingham, AL. He is also board certified by the American Board of Physical Medicine and Rehabilitation. Dr. Maisel grew up in Boca Raton, where he was an avid baseball player and graduated from West Boca Raton Community High School. He went on to complete his undergraduate degree in Biological Sciences from the University of Central Florida. Dr. Maisel obtained his osteopathic degree from Edward Via College of Osteopathic Medicine in 2017. He subsequently completed his Physical Medicine and Rehabilitation residency at SUNY Downstate Medical Center where he served as Chief Resident in 2020.
Read more about Dr. Maisel >>
---
Jay Itzkowitz,
PT, DPT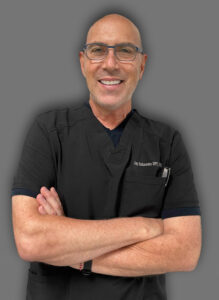 Dr. Jay Itzkowitz is an impressively credentialed physical therapist − having earned a Doctorate and dual Masters degrees in the areas of sports medicine, athletic training, exercise physiology and manual therapy. Dr. Itzkowitz relocated from New York City in 1998 and began practicing at Health South in East Boca Raton. By 1999, he was promoted to supervisor and opened the West Boca Raton branch for Health South Rehabilitation. In his new role at West Boca, Dr. Itzkowitz was first introduced to Dr. Howard Gelb, providing expert treatment for Dr. Gelb's patients. After moving from Health South to Pinecrest Rehabilitation (also in West Boca Raton), Dr. Itzkowitz continued to treat Dr. Gelb's patients and a mutual respect between the two health professionals flourished. A short time thereafter, Dr. Itzkowitz accepted his position with the Gelb Sports Medicine & Orthopaedic Center − and the rest, as they say, is history.
Dr. Itzkowitz received his Bachelor of science at Brooklyn College in Sports Medicine and Athletic Training. He received his first Masters degree in Exercise Physiology from Adelphi University in Long Island and his second from Mercy College in Physical Therapy. Dr. Itzkowitz has received his Doctorate of Physical Therapy from St. Augustine University, specializing in Manual Therapy.
---
Joshua Shai,
DPT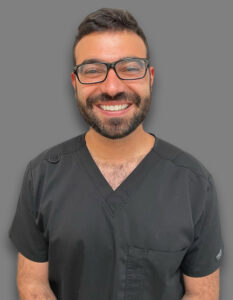 Dr. Josh Shai, PT, DPT began his adventure at FAU with a major in biology. During that time he worked for Dr. Gelb as a physical therapy technician, where he developed a passion for the field under the tutelage of Jay Itzkowitz. He then went on to graduate from the University of St. Augustine for health sciences with honors, earning a doctorate in physical therapy. In Josh's free time be enjoys a variety of water sports.
---
Marissa Mule,
DPT
Dr. Marissa Mule, PT, DPT was born and raised in Boca Raton, FL. She received her undergraduate degree in exercise science at Florida State University. She pursued her career in physical therapy after working as a physical therapist technician for two years and later received her doctorate in physical therapy at Nova Southeastern University. Marissa completed a 5 week clinical rotation at Dr. Gelb's physical therapy center and one year later accepted a full time position. She grew up dancing competitively and has a passion to help people move better and feel better. She looks forward to contributing her skills and experiences in orthopedic and sports physical therapy to the team.
---

Rebecca Luke,
Physical Therapist Assistant
Rebecca has been working for Dr. Gelb since March of 2003. She grew up in South Florida and graduated from Keiser College in 2001 and also went to FAU. Prior to working for Dr. Gelb, she worked 2 years in an inpatient rehabilitation hospital. Rebecca has expertise in throwing programs and injury prevention programs of the knee and ankle.