Howard Jay Gelb, M.D. is a board-certified orthopedic surgeon specializing in sports medicine and arthroscopic surgery of the knee, shoulder, elbow, wrist and ankle. He moved his practice to Boca Raton in 2000. He received his undergraduate degree from Cornell University in New York in 1985, graduating top in his class from the College of Agriculture and Life Sciences.
Dr. Gelb received his medical degree from the University of Pennsylvania School of Medicine in Philadelphia in 1989. While at Penn, he won the Botelho Prize for Physiology and the Munns award for orthopaedic surgery. He remained at the University of Pennsylvania for Orthopaedic Surgical Residency from 1989-1994.
Dr. Howard Gelb is extremely well recognized and respected in the medical and local communities. He is known to be a compassionate health professional that always places the needs of the patient first." – Dr. Clive C. Woods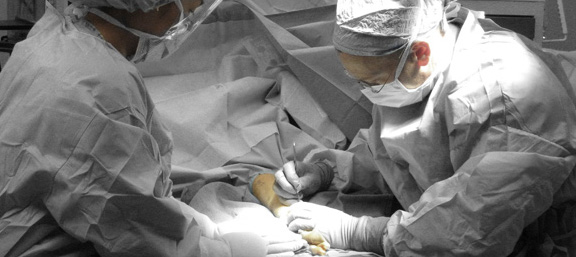 In 1995, he completed an Orthopedic Fellowship in Sports Medicine, Knee and Shoulder Reconstruction at the Cincinnati Sports Medicine and Orthopedic Center under the direction of Frank R. Noyes, M.D., founder of one of the first orthopedic sports medicine fellowships in the country. During the fellowship he learned the latest arthroscopic techniques for reconstruction of complex hip, knee, shoulder (including reverse total shoulder), elbow, and ankle disorders.
Dr. Gelb's professional interests include the treatment of adult and pediatric athletic injuries, arthritis and traumatic injuries. His practice focuses on minimally invasive approaches to the knee, shoulder, and elbow using the most up to date arthroscopic techniques including:
Arthroscopic Meniscus Repair using Sutures
ACL (anterior cruciate ligament) and PCL (posterior cruciate ligament) reconstruction of the knee
ACL reconstructions are done with patellar tendon, hamstring tendon or allograft tendon depending on the patient´s need.
Techniques using hamstring grafts allow pediatric athletes to return to full activity.
Dr. Gelb´s expertise also includes Advanced Arthroscopic Shoulder Reconstruction including: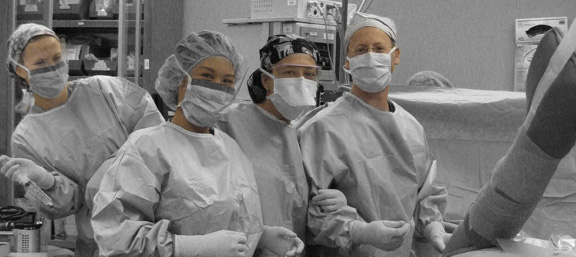 In addition to arthroscopic surgery, Dr. Gelb performs joint replacement surgery of the hip, knee and shoulder.
Dr. Gelb has lectured both at the national and local level. Dr.Gelb serves as a team physician to local high schools in Coral Springs and Boca Raton, as well as Broward Community College. He has been a consultant to the Baltimore Orioles for Spring Training baseball and has provided coverage for local sporting events including the Chris Evert Invititational Tennis Tournament, the Nuveen Masters Tennis Tournament, The Men´s Masters Basketball Tournament, The Kruel Classic Basketball Tournament, South Florida Olympic Soccer, The Umbro Classic Soccer Tournament and the Honda Classic Golf Tournament. He is the official sports medicine provider for the Renegades Soccer Club. He treats both adult and pediatric patients and is on staff at West Boca Medical Center, Coral Springs Medical Center, and Park Creek Surgical Center.
---
Credentials
Official Sports Medicine Provider
Renegades Soccer Club, Coral Springs, FL
Kruel Classic National Basketball Tournament, Coral Springs, FL
Team Physician For
West Boca High School, Boca Raton, FL
Stoneman Douglas High School, Parkland, FL
Former Team Physician For
Broward Community College, Davie, FL
Coral Springs Christian Academy, Coral Springs, FL
Taravella High School, Coral Springs, FL
Olympic Heights High School, Boca Raton, FL
Spanish River High School, Boca Raton, FL
Consultant For
USTA (United States Tennis Association)
Evert Tennis Academy
American Top Team MMA Academy
Education
Undergraduate: Cornell University, 1985, graduated first in class
Medical degree: University of Pennsylvania School of Medicine, 1989
Orthopaedic Surgery Residency: University of Pennsylvania, 1989-1994
Fellowship: Sports Medicine, Knee and Shoulder Reconstruction
Cincinnati Sports Medicine and Orthopedic Center 1994-1995
Minimally invasive approaches to the knee, shoulder, elbow, wrist, ankle and hip
Meniscus Transplantation
Arthroscopic Meniscus Repair using Sutures
ACL and PCL reconstruction of the Knee
Arthroscopic Bankart, Ligament reconstruction for Shoulder dislocations/ instability
Revision ACL reconstruction
Arthroscopic Rotator Cuff Repairs of the Shoulder
Elbow, ankle, hip and wrist arthroscopy
Total joint replacement surgery of the shoulder, knee and hip
Open shoulder instability surgery including capsular shifts, Bankart repair, coracoid transfer including Latarjet procedure
Reverse total shoulder
Pediatric fractures and sports injuries
Unicompartmental knee replacement (partial knee replacement)
Experience in Sports Medicine and Athletic Trauma
Team physician for high schools in Coral Springs and Boca
Team physician for Broward Community College
Consultant to the Baltimore Orioles for 1999 Spring Training
Chris Evert Invititational Tennis Tournament
Nuveen Masters Tennis Tournament
Men's Masters Basketball Tournament
The Kruel Classic Basketball Tournament
South Florida Olympic Soccer
The Umbro Classic Soccer Tournament
Honda Classic Golf Tournament