Dr. Clive C. Woods, a Board Certified Orthopaedic Surgeon, joined the practice of Howard J. Gelb, MD, PA Sports Medicine & Orthopaedic Center in 2013.  Before joining, he completed internship and residency programs within the University of Miami Jackson Health System, and a Foot & Ankle Fellowship at Florida Orthopaedic Institute in Tampa Bay, Florida.
Dr. Woods received his medical school degree from Meharry Medical College in Nashville, TN − where his scholarship and strong character earned him acceptance into the Alpha Omega Alpha Honor Medical Society.
Florida State University is where Dr. Woods earned his undergraduate degree. While at FSU, as a third year Pre-Med student, he worked with founding members of the Health and Educational Relief Organization (HERO) to participate in an inaugural mission to provide assistance to the people of Guyana. This new program was named HERG, an acronym for Health and Educational Relief Guyana. Dr. Woods also participated in a second mission to Guyana during his senior year and he is proud to see that the charitable program he helped to initiate is still providing care and education a decade later.
Dr. Woods is a highly skilled and respected orthopaedic surgeon. His enormous talent, professionalism and commitment to patient outcomes strengthen our ability to deliver an enhanced level of comprehensive care." – Dr. Howard J. Gelb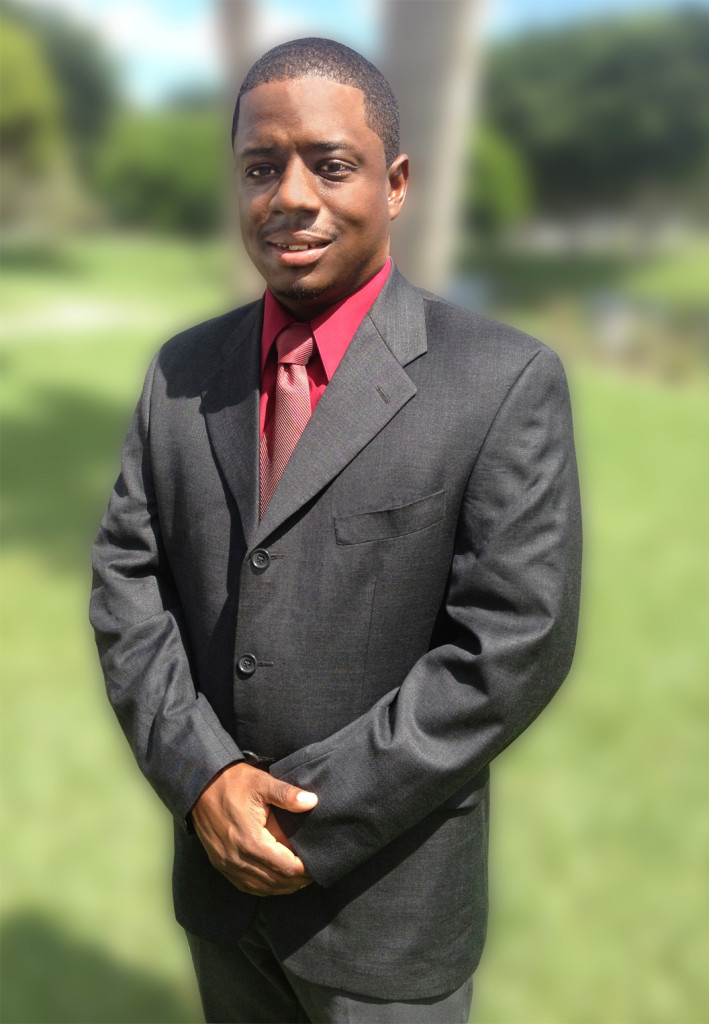 Dr. Woods' areas of expertise include using state of the art medical procedures to treat foot and ankle medical conditions, including: Bunions, Hammer Toes, Arthritis, Neuromas, Achilles Tendon Tears, Trauma, Fractures, Flat Foot and more. Also, the ability to perform skilled foot and ankle treatments, such as: Foot Reconstruction, Ankle Reconstruction, Ankle Replacement, Ankle Arthroscopy, Achilles Tendon Repair, Fracture Repair, Injections, PRP Therapy and more.
As a member of the American Orthopaedic Foot & Ankle Society (AOFAS), Dr. Woods stays abreast of the latest technologies and best practices. An avid sports fan, Dr. Woods is pleased to join an orthopaedic practice with a stellar reputation for treating sports injuries. During his internship and residency, Dr. Woods treated athletes from University of Miami's highly acclaimed football and basketball programs, as well as the women's soccer and volleyball teams. The Florida Orthopaedic Institute, where Dr. Woods completed his fellowship, is home to the official orthopaedic surgeons and sports medicine physicians for the Tampa Bay Buccaneers.
When not in the office, Dr. Woods can frequently be found as an enthusiastic sports and fitness participant. Though he's too modest to admit it, he is known to strike a pretty good golf ball and maintains a single digit handicap (four strokes above par as of this writing). Having grown up in South Florida, he's also an avid fan of the Miami Dolphins, Heat and Marlins and the University of Miami Hurricanes.
Dr. Woods credits his medical success to his parents, who he says are responsible for inspiring his strong work ethic. "As immigrants to this country, they worked extremely hard to provide my brother and me with remarkable opportunities to receive an excellent education." explains Dr. Woods.
About joining Dr. Gelb's practice, Dr. Woods says, "It's truly an honor. Dr. Howard Gelb is extremely well recognized and respected in the medical and local communities. He is known to be a compassionate health professional that always places the needs of the patient first."